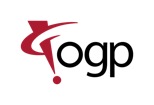 Please call Gage-Lab Products today to find a machine that fits your needs. (801) 716-2972


OGP SmartScope systems combine optical, laser and tactile sensors, letting you measure parts more completely, with lower uncertainty and in less time.
SmartScope systems from OGP utilize multiple capabilities, usually found in multiple specialized systems, within a single system. These multi sensor systems are seamlessly integrated and simultaneously calibrated to be available for use at any step in the measurement routine. This translates to lower capital expense as well as operating costs.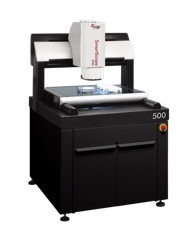 SmartScope® Flash & CNC

Smartscope® Flash™ 3D Multisensor Measurement systems are versatile "all-in-one" multisensor coordinate measuring systems with a wide range of XYZ machine travels to accommodate very large parts. Featuring the patented AccuCentric® lens that auto-compensates itself after every magnification change and innovative all LED illumination sources including standard SmartRing™ light, Flash offers the ultimate flexibility in surface illumination. SmartScope Flash systems are an excellent option for a powerful video measurement system that can be configured with numerous combinations of touch probes, scanning probes, micro-probes, and lasers to fit your needs.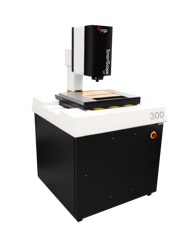 SmartScope® Zip Systems

Smartscope Zip® systems provide capable, field-tested automatic dimensional measurement, making them worldwide favorites in the industrial marketplace. Using high-speed video to measure edges, or multisensor technology to measure complex surface profiles, SmartScope ZIP is up to the task. SmartScope Zip is available in a range of sizes and measurement volumes - from compact benchtops to expansive floor models - so there is sure to be a ZIP to fit your needs.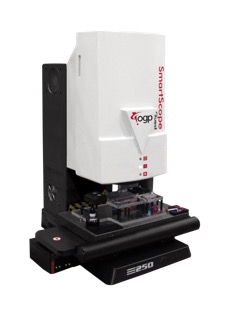 SmartScope® Quest & Vantage

Smartscope Quest systems take automatic measurement to a higher level of capability. Engineered from the ground up for the highest accuracy, Quest incorporates the latest patented measurement innovations. Using industry-leading video or versatile multisensor technology,SmartScope Quest provides rapid, precise measurements. Quest fits anywhere in the manufacturing process - from incoming inspection to in-process to First Article to final inspection - to improve your bottom line.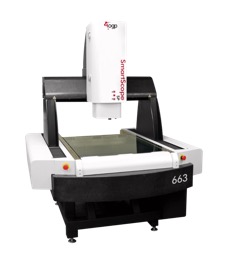 SmartScope® SP

Smartscope Specialist applies multiple sensor technologies to specific device measurements. The compact system with a 300x300x250mm XYZ measuring range can scan a femoral knee implant mounted in a rotary indexer with an SP25 scanning probe. Measure parts like these, and more, and do it all automatically. Trust your medical device measurements to a
Specialist.







Increase your machine's performance with the right fixtures






Back to OGP Systems