Call Gage-Lab Products today for all your measurement needs. (801) 716-2972



Gage-Lab Products is partnered with Starrett to bring you the best in hand tools, precision rules, and force gaging.
Contact us
today to find the right tool for your project.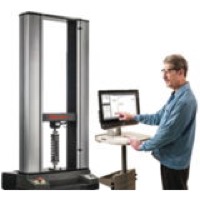 Starrett's L1 Force Measurement Systems comprise an innovative, entry-level computer based force testing solution. Optimized for production and quality control testing, they are easy to setup, operate, and maintain.

Starrett's advanced force measurement systems provide you with a reliable, accurate and easy-to-use solution for applications ranging from determining simple peak load measurement, load/extension at limits, or more complex break dermination.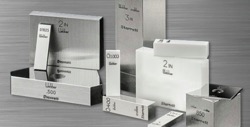 Gage Blocks

Choose from a complete range of globally recognized Starrett-Webber gage blocks includes: High-grade steel gage blocks for shop floor use, longer-lasting and non-corroding ceramic blocks. Top-of-the-line croblox-« Chromium Carbide, are very stable, non-corrosive and have excellent wringability. A variety of sets are available in square- and rectangular-block versions. Individual replacement blocks and a range of related accessories are also available.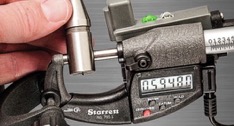 Micrometers
Starrett micrometers are designed and built to the highest standards. A variety types are available including outside, inside, depth, bench and heads. Measurement readouts are available as electronic, digital and traditional vernier. From the common 0-1" micrometer to the most unique, custom engineered tool, the Starrett brand is your assurance for exceptional quality and reliable measurements from micrometers.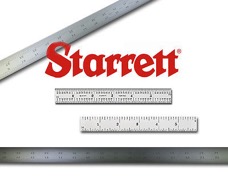 Precision Rules
Starrett offers the most precise and durable precision rules, straight edges, and parallels available. These products help an end user directly measure, layout, fixture, and do other support work related to linear dimensioning to accomplish a job.





Contact us today for all your measurement needs!