Renishaw Styli
Renishaw offers a comprehensive range of precision-engineered styli and accessories to ensure maximum measurement accuracy.






What is a stylus?
A stylus is the part of the measuring system which makes contact with the component, causing the probe's mechanism to displace. The generated signal enables a measurement to be taken. The feature to be inspected dictates the type and size of stylus used. In all cases, however, maximum rigidity of the stylus and perfect sphericity of the tip are vital.

The importance of styli for precise measurements
Successful gauging depends very much on the ability of the probe's stylus to access a feature and then maintain accuracy at the point of contact. At Renishaw, we have used our expertise in probe and stylus design to develop a comprehensive range of CMM and machine tool styli to offer you the greatest possible precision.

Exacting standards
Renishaw's stylus stems are produced on CNC machine tools to exacting standards. Great care is taken to ensure that location faces give maximum stiffness whilst stylus mass is optimized to suit Renishaw's range of probes.
The performance of your probe can easily be degraded if you use a stylus with poor ball roundness, poor ball location, bad thread fit or a compromised design that allows excessive bending during measurement. To ensure the integrity of the data you gather, make certain that you specify and use a stylus from the comprehensive range of genuine Renishaw styli.

Technical specifications guide: Styli and accessories





Renishaw offers styli in a full range of configurations to suit different measurement applications.
Contact Gage-Lab Products today to find the best tool for your application.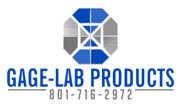 Back To Renishaw