Machine Tool Probes

Renishaw probe solutions can help reduce set‑up times by up to 90% and improve your process control. Renishaw provides solutions for tool setting, broken tool detection, component set-up, in-cycle gauging and first-off component inspection, with automatic offset updates. Renishaw probes deliver significant cost savings, and improvements in quality, for all applications using machine tools throughout many industries.




Machine tool probes for component setting and inspection

Renishaw probe systems provide an innovative solution to improve machine tool efficiency. Touch probes can be used to identify and set up parts, measure features in-cycle for adaptive machining, and verify finished component dimensions.


Standard accuracy probes
From simple edge detection through to part alignment and on‑machine gauging, this technology is available in all of Renishaw's miniature, ultra compact and compact designs.

High-accuracy probes
High-accuracy probes can draw even greater benefits from high specification multi-axis machines and it is for this reason that their use is now widely adopted.

Benefits of component set-up
Probing eliminates the need for expensive fixtures and manual setting with dial indicators. Probes are spindle-mounted on machining centres and turret-mounted on turning centres, giving the following benefits:

Reduced machine downtime.

Automatic fixture, job alignment and rotary axis set-up.

Manual setting errors eliminated.

Reduced scrap.

Increased productivity and batch-size flexibility.
Benefits of on-machine component inspection
Spindle and turret-mounted probes can also be used for in-cycle gauging and first-off inspection. Manual gauging relies on operator skill or the removal of parts to a CMM, which is not always practical. The benefits of inspection probing include:

In-cycle part measurement with automatic offset correction.

Increased confidence in unmanned machining.

Adaptive machining, providing process feedback to minimise variation.

First-off inspection with automatic offset update.

Reduced machine downtime awaiting first-off inspection results.
Contact us today for all your measurement needs!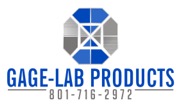 Back To Renishaw